I WAS REALLY PLEASED TO BE ASKED TO SPEAK AT THIS CONFERENCE AND THOUGHT IT MAY BE OF INTEREST TO OTHERS
East Midlands Diabetes Study Day –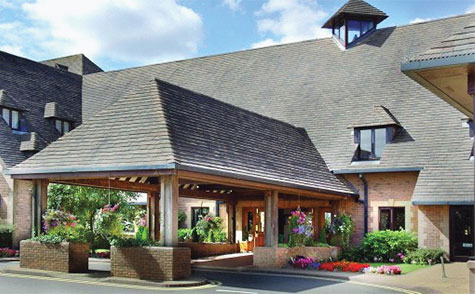 Tuesday, 12th November, 2013
Kettering Park Hotel
Northamptonshire
NN15 6XT
9am to 4.30pm
Attendance costs £90 per delegate, including lunch and refreshments.
We are also offering a 50% discount if you want to bring additional members from your organisation, so if you book before the end of the month it will only cost at £120 for two places. Please note the discounted second attendee rate can only be obtained by emailing
events@iddtinternational.org
.
Organised by the InDependent Diabetes Trust (IDDT), the charity which cares passionately about diabetes, this is the first in a brand new series of Diabetes Study Days, which aim to inform, inspire and educate the healthcare community.
Refresh your diabetes knowledge
Learn about new developments
Share good practice
Pick up CPD points
Confirmed Speakers
| | | | |
| --- | --- | --- | --- |
| | | | |
| Consultant PhysicianDr Charles Foxfrom Northampton General Hospital | Consultant Dietician and Nutritionist Dr Mabel Blades | Julian Backhousefrom theInstitute of Diabetes for Older People (IDOP) | Senior Diabetes Specialist NurseHelen Atkins from the University Hospitals of Leicester |
A day to brush up on advances in the diabetes community
| | |
| --- | --- |
| 9am | Registration and refreshments |
| 9.30am | Introduction from IDDT Co-chair, Jenny Hirst |
| 9.45am | 'How to Get The Best From Your Patients – and How They Can Get The Best From You', with Dr Charles Fox, a Consultant Physician from Northampton General Hospital |
| 10.30am | 'A Passport to Improved Diabetes in Care Homes', with Martin Hirst from IDDT and Julian Backhouse, from the Institute of Diabetes for Older People (IDOP) |
| 11.30am | Workshops – Care Homes/How to Get The Best From Your Patients |
| 12.30pm | Lunch |
| 1pm | 'Transforming Diabetes Services', with Bernie Stribling, National Director of the DESMOND programme |
| 1.45pm | 'Patient Safety, an Online Education', with Senior Diabetes Specialist Nurse Helen Atkins, from the University Hospitals of Leicester |
| 2.30pm | 'Diabetes and Food – do Your Patients Count Their Carbs?' with Consultant Dietician and Nutritionist Dr Mabel Blades |
| 3.15 | Refreshments |
| 3.30pm | Workshops – Diabetes and Food/Patient Safety/Education |
| 4.15pm | Summing up and next steps |
| 4.30pm | Close |